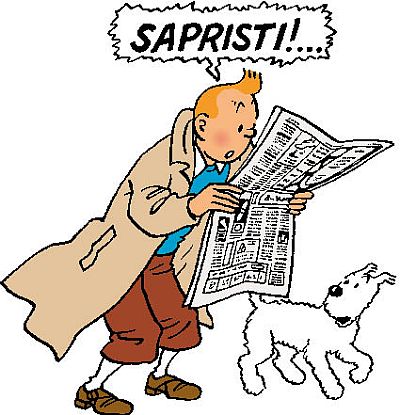 I'll keep my stuff brief but, suffice to say, the reviews are coming in now thick and fast with Europe's release date next week...
Empire giving it a 4/5 star review
and noting that "the script struggles to be out-and-out funny" especially regarding Thomson and Thompson but ultimately "Action-packed, gorgeous, and faithfully whimsical: Hergé thought Spielberg the only director capable of filming Tintin. He was onto something"
Total Film rating it 3/5
and specifying how "older viewers may feel there's not enough lift in the quiff." and the comparison to Indiana Jone's is re-stated when they state "It's very busy and yes, very Indy". Got to admit, the Total Film clan do not seem to be ovewhelmed by it.
I have had a gander at a few others - Wikipedia noting the European Press Le Soir, Le Figaro and La Libre Belgique - and, the basic argument is that it is a technically brilliant film but, understandably, pitched to a young audience with slapstick humour and funny-dog jokes. These little nuggets will help me go in expecting a film tailored to my inner-child rather than expecting something more sinister.